Remembering The Ones We Lost is a public memorial that aims to name all victims of conflict and armed violence in South Sudan. This unified and public recognition of individual lives being lost through violence is accomplished through the collective efforts of individuals, communities and institutions to name victims.
A nation of South Sudanese people who honour the memories of all those who have died in violent circumstances in the Republic of South Sudan, and a population which believes that never again should violence be used to resolve differences.
To establish, document and preserve the names of those lost to South Sudan's conflicts, and to build memorials across the country to honour them inorder to remind the people of South Sudan that never again should violence be used to settle differences.
To humanize conflict related losses in South Sudan since 1955 by documenting and publishing and remembering the names of killed and missing men, women and children, and to provide space for healing.
ORGANIZATIONAL STRUCTURE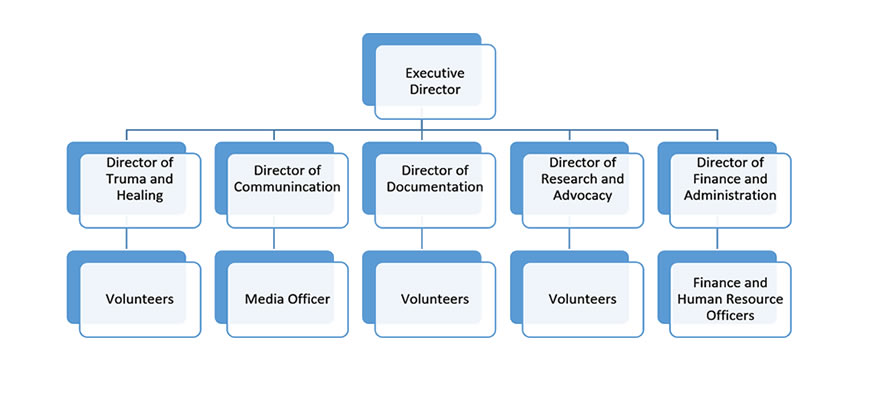 Daud Gideon
Executive Director/Director of Documentation
daud@rememberingoneswelost.org
Awak Bior
Director of Communications
awak@rememberingoneswelost.org
Anyieth D'Awol
Director of Trauma and Healing
anyieth@rememberingoneswelost.org
Amanya Joseph
Director of Research and Advocacy
amanya@rememberingoneswelost.org
Remembering the ones we lost (ROWL) greatly acknowledge the support from World Peace Foundation (WPF) towards financing Remembering the one we lost website. It is an honor to get support from like-minded organization like World Peace Foundation to be agent of peace.